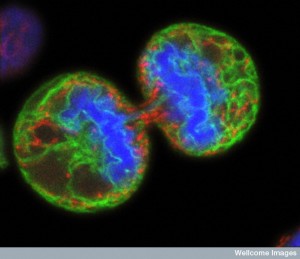 Though I'd read the excerpt adapted for the New York Times magazine, picking up The Emperor of All Maladies: A Biography of Cancer by Siddhartha Mukherjee, with its regal and imposing title, was just a little intimidating. But open the first page and the language propels and compels the reader to follow the disease, its history, and those who have faced it, both doctors and patients.
This is the story of cancer infused with historical depth, scientific rigor, caring, compassion, and luscious language. Mukherjee crafts the text with such skill, infusing human stories, history, and a physician's perspective among the timeline of cancer as it's affected human life and health. As I worked my way through this book, I found myself underlining sentences, many of them juxtaposing the hauntingly beautiful with the terrible.
Cancer, Auerbach argued, was a disease unfolded slowly in time. It did not run, but rather slouched to its birth.
Or when describing Susan Sontag's leukemia:
"A moody, saturnine leukemia eventually volcanoed out of Sontag's marrow."
Although I've never done cancer research, I've learned a lot about it in my reporting. But what I've learned is episodic: a cellular pathway, a policy point, or a set of treatments. This volume pulls those episodes together like jewels on a necklace, creating a comprehensive picture and an understanding of a disease that's as powerful and compelling as the stories of the patients. Not only was this book beautiful to read, but I'll be better at reporting about cancer because I've read it.
Image: Human melanoma cell dividing. Credit: Paul J.Smith & Rachel Errington. Wellcome Images