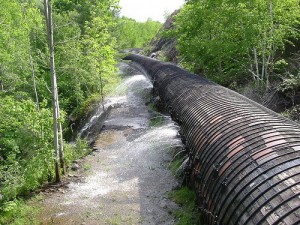 I was just a couple of years into my chemistry Ph.D., when a good friend forwarded me a copy of an article about this MIT report: A Study on the Status of Women Faculty in Science at MIT. I wasn't  surprised when I read about the inequalities in resources and that many of the women faculty had felt marginalized. In many ways, I was relieved: an institution  was acknowledging the problem and working on making the path for women scientists better.
From the introduction of that report:
In the summer of 1994, three tenured women faculty in the School of Science

began to discuss the quality of their professional lives at MIT. In the course of

their careers these women had come to realize that gender had probably

caused their professional lives to differ significantly from those of their male

colleagues. Interestingly, they had never discussed the issue with one

another, and they were even uncertain as to whether their experiences were

unique, their perceptions accurate. This situation was about to change

dramatically. It was soon clear to the women that their experiences formed

a pattern. Curious to know whether other women in the School of Science

shared these experiences, they drew up a list of all the tenured women faculty

in the School of Science in order to conduct an informal poll.
Flash forward  more than 10 years, and my personal perspective on the issues of women in science has shifted. I see more acknowledgement of the subtle issues of bias, but at the same time I made the personal decision to leave the bench and pursue a science writing career. And every time I see another report on women in academic science, I ask myself: Is it becoming any easier for women to pursue a research career? Or are we just rehashing the same issues of subconscious bias and what women have to do to have their ideas heard and recognized?
But this week, a new paper takes fresh look at the leaky pipeline. In some ways, they report good news: less institutional bias against women in science because of their gender. For the most part women receive just as many job interviews, opportunities for fellowships, and don't seem to face bias barriers in the review of their publications. Instead, they report that "choice" is at the root of the underrepresentation of women at the highest levels of academic science:
This situation is caused mainly by women's choices, both freely made and constrained by biology and society, such as choices to defer careers to raise children, follow spouses' career moves, care for elderly parents, limit job searches geographically, and enhance work-home balance. Some of these choices are freely made; others are constrained and could be changed (3).
The research gets uncomfortably close to the reasons that I left the bench. To make it clear, I'm incredibly happy with my decision to leave research. Any lingering mixed feelings come from my belief that women can and should be able to pursue research careers. As a woman who leaked out of the research pipeline, I sometimes worry that there won't be enough role models and opportunities for the women who want to stay and who have strong contributions to make.
And the researchers voice my core fear:
To the extent that women's choices are freely made and women are satisfied with the outcomes, then we have no problem. However, to the extent that these choices are constrained by biology and/or society, and women are dissatisfied with the outcomes, or women's talent is not actualized, then we most emphatically have a problem.
At the same time that I was making my decision to leave the bench, I was working at a hands-on science museum. Some of my best days were working with young children who were excited about discovering science, particularly girls, and their mothers who gushed that they were so excited that their daughters were developing interests that they'd shied away from. I want those girls, if they choose, to have a future in science.
When I look back, I didn't see where a research career would offer me enough flexibility to pursue my other interests in life. Five years into my Ph.D., my next step looked like several more years of long hours as a postdoc. An interdisciplinary person by nature, the demands of research had shut out my other interests, writing, language, culture, art– and, maybe, one day, a family of my own. I'd tried on the lifestyle, and it didn't fit. All of life involves choices, and not every Ph.D. can or should stay in the academic laboratory. But restricting research science to a system that only rewards those who pursue it singlemindedly is also shortsighted. I hope the academic system can embrace part-time tenure track arrangements or other innovations that might make the research track more attractive. If every woman in science looks at the situation and comes to the same conclusion that I did, science, medicine and technology will be the worse for it.
Reference: Ceci, SJ and Williams, WM. Understanding current causes of women's underrepresentation in science. Proc. Natl Acad. Soc. USA. doi:10.1073/pnas.1014871108
Image credit: Kris Griffon